Mark Anthony- NEEDS FOSTER's Web Page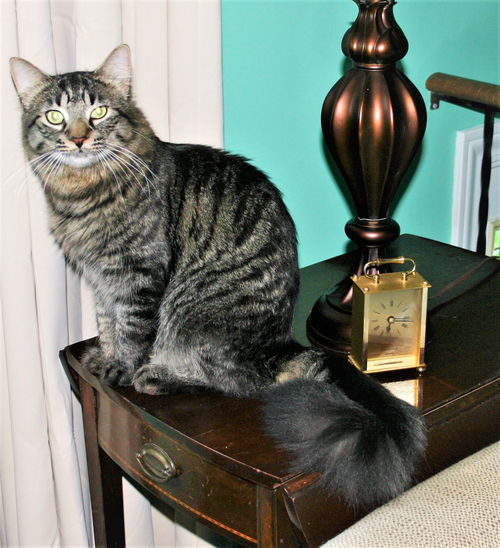 I would love you more than you can imagine.
Please adopt me!
Mark Anthony- NEEDS FOSTER needs a caretaker or foster!
Won't you consider helping him get a new start?
Name:
Mark Anthony- NEEDS FOSTER
Breed:
Domestic Medium Hair / Tabby (medium coat)
General Potential Size:
Medium
Current Age:
3 Years 1 Month (best estimate)
Activity Level:
Moderately Active
Indoor or Outdoor:
Indoor Only
Description:
Hi! My name is Mark Anthony and I am just a OUTSTANDING boy:-) I love to be petted and loved on. I am litter trained, and do not go outside, no need. I live with 2 other cats and 2 dogs and get along with everyone. Why don't you come over for a wee visit? You will just fall in love with me like my foster parents did.
Happy Days Dog and Cat Rescue microchips all dogs and cats before adoption. Microchips are implanted between the shoulder blades and are another form of identification should the animal get lost. The microchips are registered to

Happy Days Dog and Cat Rescue. The adopter's information is added once the adoption is complete. The adopter is responsible for a $19.99/Year registration fee or a $45.00/Lifetime registration fee to change information.

Dogs and Cats still need to have collar with tags should they get lost.
Other Pictures of Mark Anthony- NEEDS FOSTER (click to see larger version):

44.2k

319.4k

760.3k

602.9k