Bob - NEEDS FOSTER's Web Page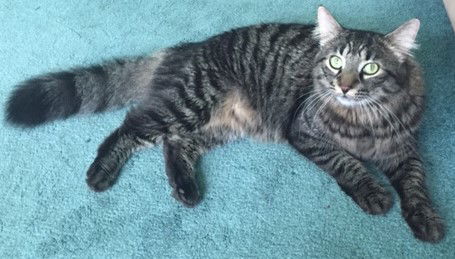 Won't you think about adopting me?
Breed:
Domestic Medium Hair / Tabby / Mixed
Current Age:
3 Years 1 Month (best estimate)
Indoor or Outdoor:
Indoor Only
Description:
Bob is a friendly, sweet cat that loves everyon.
Happy Days Dog and Cat Rescue microchips all dogs and cats before adoption. Microchips are implanted between the shoulder blades and are another form of identification should the animal get lost. The microchips are registered to Happy Days Dog and Cat Rescue. The adopter's information is added once the adoption is complete. The adopter is responsible for a $19.99/Year registration fee or a $45.00/Lifetime registration fee to change information. Dogs and Cats still need to have collar with tags should they get lost.
Other Pictures of Bob - NEEDS FOSTER (click to see larger version):


35.5k